WE ARE SORRY MOM
Founded in 2013, Sorry Mom is an international lifestyle brand dedicated to the art of tattoos and their aftercare.

Our sharp focus on quality, and our partnerships with both tattoo professionals and collectors makes us a global player in the tattoo community.

We began as two tattoo enthusiasts in Denmark, who teamed up with American traditional tattooer, Myke Chambers, to create an international collection of products for tattoo professionals and tattoo lovers like ourselves.

Our product range contains a handful of process and aftercare products, and we offer a powerful re-seller program to share our vision of premium quality care with the world.

We have offices and warehouses in both United States and Europe.
100% CRUELTY FREE
NEVER TESTED ON ANIMALS
COMPLETE PROCESS AND AFTERCARE SOLUTION
AVAILABLE WORLDWIDE
OUR MISSION
Sorry Mom aims to increase the quality of the tattoo community, through enlightenment, production and distribution of tailor-made products and by promoting the beautiful art of tattoos with a strong quality-minded approach.

We are on our path to becoming a key player in the global tattoo community, aiming for nothing less than perfection for tattoo professionals and tattoo lovers.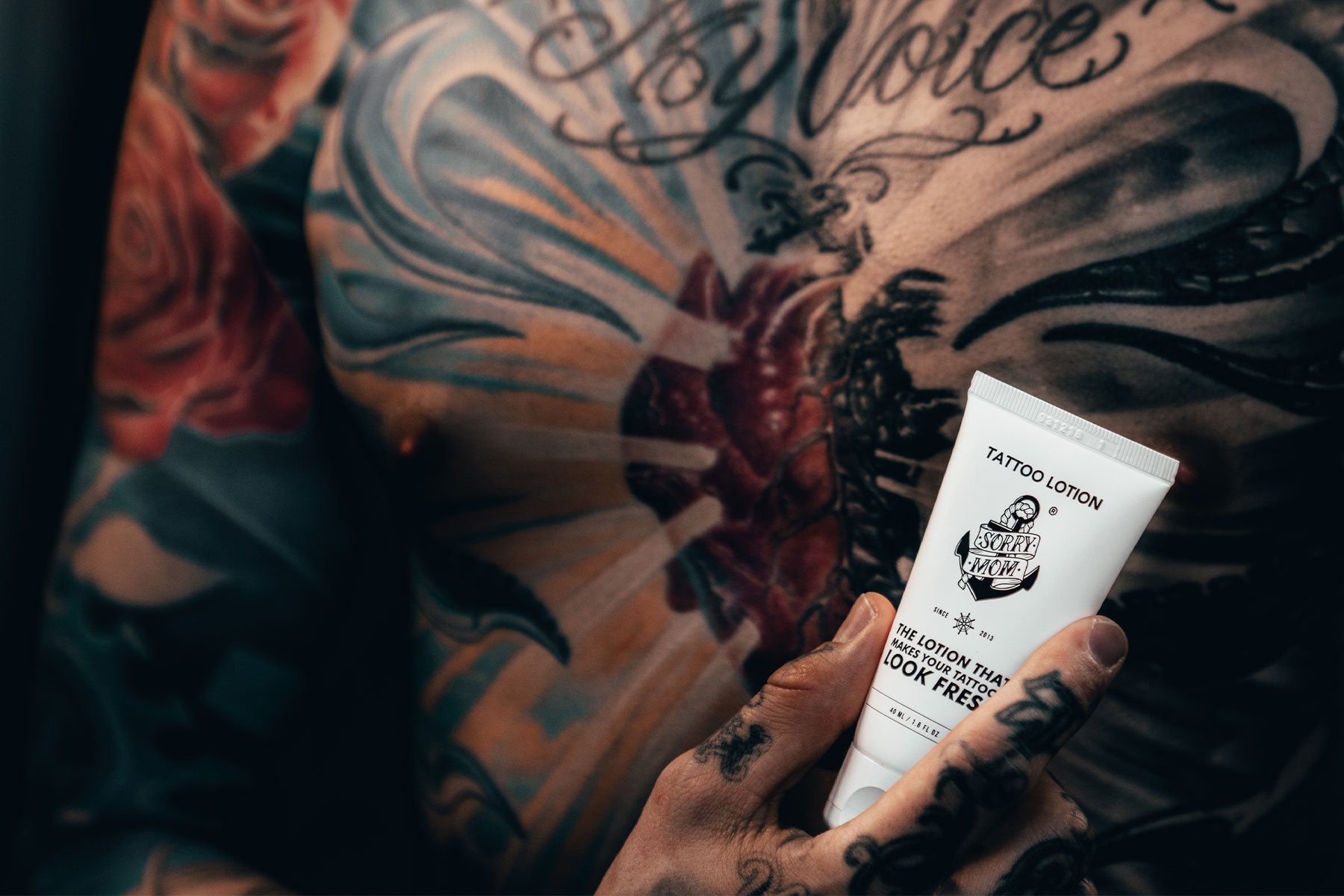 OUR PRODUCTS
All Sorry Mom products are developed with our mission in mind, aiming for nothing less than perfection.

All products are being developed in Denmark, produced in Czech Republic, and distributed worldwide from warehouses in Europe and United States.

All our products are of course cruelty free, and never tested on animals.

Animals are our friends, and they don't get tattoos.
OUR TEAM
The truly passionate people behind our brand
RASMUS CORT HANSEN
CEO & FOUNDER
MARTIN ROLFSTED
SALES DIRECTOR
MYKE CHAMBERS
CO-OWNER
MADALIN STANCU
MARKETING & SOCIAL MEDIA