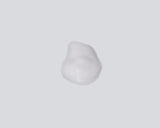 Disinfects and washes blood and excess ink off easily.
Perfect for process and aftercare.
Unknown order
Haven't received it yet!!! Need to know what's going on with my order!!!
Amazing
Definitely sped up and helped the healing process for my tattoo. Would definitely recommend it.
So good
This stuff works amazing on redness an cleansing love it
Excellent Products
This product has been an excellent asset to our shop for artist and clients. We love all products by Sorry Mom and our customers are very happy with the results!
Por Vida Tattoo
Product is great thanks mike